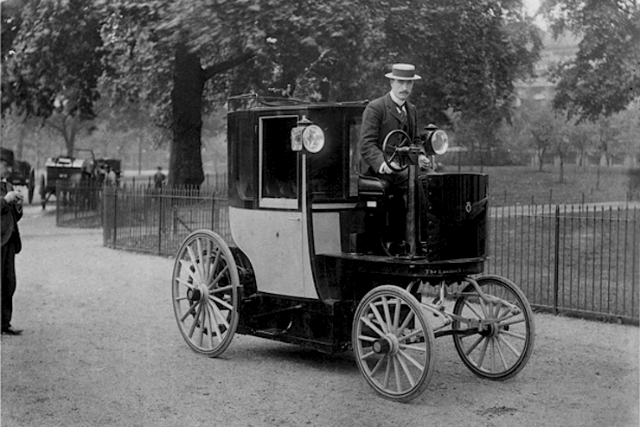 The next time you get a Taxi Cab in Nottingham or Pre-Booked Private Hire Car have a think about how things were a hundred years ago.
Public transport in Nottingham in the 19th century had some similarities to today but in name only!
Trains in Nottingham
The first railway station in Nottingham opened in 1839. It was opened by the Midland Counties Railway and was built on Carrington Street. It was served by trains to Derby. By 1848, the station was too small and a new through station was built in Nottingham by the Midland Railway (which was formed when the Midland Counties Railway merged with two other companies). New destinations such as Lincoln received direct service to Nottingham.
In 1900, the Manchester, Sheffield and Lincolnshire Railway opened Nottingham Victoria station, as part of their new line to London which they were building. The station was served by Great Central services to Marylebone station in London. The Great Northern Railway also used the station.
In 1904, the Midland Railway closed their station in Nottingham and opened a new one, Nottingham Midland station, which is still open today.
In 1967, Nottingham Victoria Station became run down and the station suffered from a lack of services. A familiar situation occurred on the lines coming out of the station such as the Great Central Main Line, so the station and Main line were closed. Nottingham Arkwright Street railway station, also on the Great Central main line, closed in 1969.
Trolleybuses in Nottingham
The Nottingham trolleybus system once served the city of Nottingham, in the county of Nottinghamshire, England. Opened on 10 April 1927 it gradually replaced the Nottingham tramway network.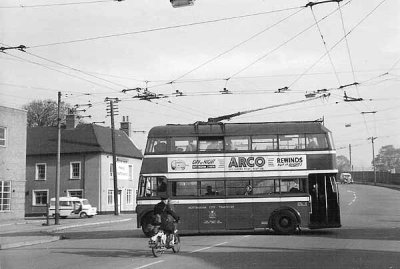 By the standards of the various now-defunct trolleybus systems in the United Kingdom, the Nottingham system was a medium-sized one, with a total of 8 routes, and a maximum fleet of 157 trolleybuses. It was closed on 30 June 1966.
Nottingham was also served by another system, the Nottinghamshire and Derbyshire trolleybus system, which was in operation between 1932 and 1953.
Six of the former Nottingham system trolleybuses are preserved. Four of them are at the Trolleybus Museum at Sandtoft, Lincolnshire, England, and the other two are in a private collection in Boughton, Nottinghamshire.
Taxi History
The term 'hackney', as used in hackney coaches and cabs comes from the Norman French word 'hacquenée' meaning a type of horse suitable for hire.
Hackney coaches first appeared in London during the reign of Queen Elizabeth I, when the wealthy, who owned coaches, sought to recoup some of the enormous expense they incurred in keeping them by hiring them out to aspiring but less well-heeled members of the gentry. As the coaches aged and were replaced, they were bought by innkeepers and merchants and hired out, but the trade acquired a very poor reputation, both for excessive prices and badly kept coaches.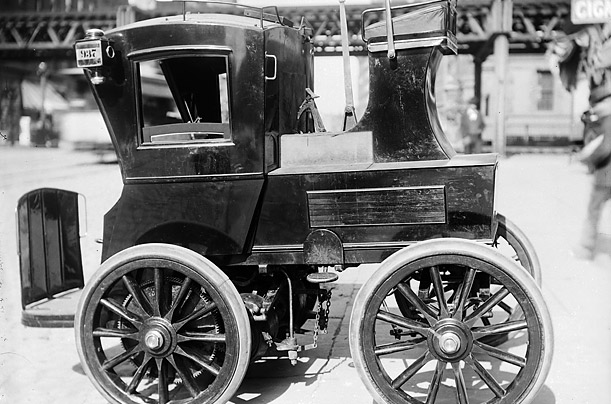 The first man who organized hackney coaches and coachmen in a form that we would recognize today was Captain John Baily, a veteran of Sir Walter Raleigh's expeditions, who put four coaches to work by the Maypole in the Strand in 1634, and set up what was undoubtedly London's first cab rank. More than that, he dressed his coachman in livery and told them what to charge. Many followed Baily's example, although, it would seem, to lower standards, because by the 1760s there were over a thousand 'hackney hell carts' thronging the streets, causing considerable congestion.
In 1823 a two-seat, two-wheeled carriage called a cabriolet was introduced from France. It was very popular for its speed and comfort and from this vehicle we derive the term 'cab'. From the late 1830s, two types of cab began to dominate, the two-wheeled hansom, a fast and elegant carriage and the ponderous four-wheeled 'growler' which, with its luggage carrying ability was to be found mostly at railway stations.
Need a car to get round Nottingham? Book a ride using our app or call 0115 9500500