JOIN THE DG TEAM
It's a great time to join "DG Cars"

New/Returning Drivers Bonus
Complete your first 100 rides in 21 days = Extra £100.
Trial DG Platinum for the first week.
Enjoy a 15% commission on your earnings during your debut week.
Active surge during peak times.
Referring driver also gets £100.
DG Platinum Perks
Trial DG Platinum = Access to pre-bookings 30 mins in advance
15% Commission on earnings during your debut week
Use destination mode.
Earnings surge during busy times:
0 to 39 jobs: Pay 15%
40 to 59 jobs: Pay 14%
60 to 79 jobs: Pay 13%
80 or more jobs: Pay 12%
Simple Payments, Your Way
Account Work: Streamlined transactions for corporate ease.
Cash Work: Classic convenience of cash bookings
Prepaid App Booking Work: Effortless and secure transactions through our cutting-edge app
Terms and Conditions:

Complete 100 bookings in 3 weeks = £100 credits

Applicable for new or returning drivers within the last 6 months.

Referring driver earns £100 credit once referred driver completes 100 bookings.

New or returning drivers get a one-week unconditional trial of the platinum tier.

Scheme duration is indefinite, running until further notice.

Joining driver must sign up on a percentage deal.

Offer may be withdrawn if deemed misused, and any award may not be fulfilled.

We reserve the right to early termination at our discretion.
For more information, contact Shoaib Rao - Driver Task Force Team
Why Drive With DG?
Earn
Earn as much as you want & choose your own hours



Self Employed
You are your own boss. You will start and finish when it feels best for you.



Develop
There are opportunities to boost your earning potential with our training and qualifications.



Support
Need Help? Get assistance from our expert driver support and control team at HQ. Work smarter and get better fares with our cutting-edge driver technology.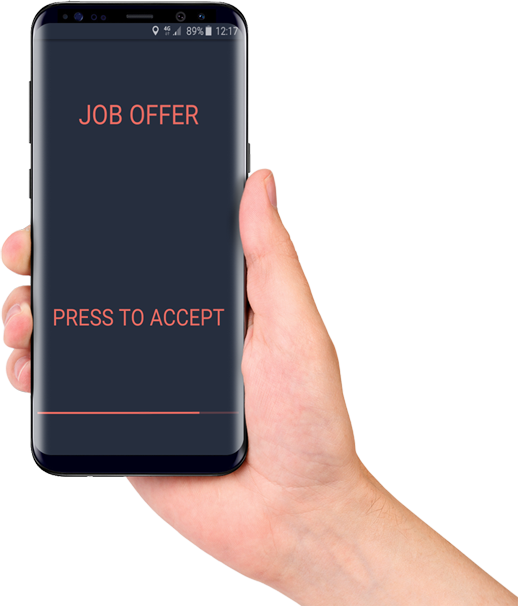 What You'll Need To Get Started
Fluent English
Can you
clearly understand the needs
of your passenger? Good communication is vital to
creating an
outstanding experience
for our customers.
Driving Licence
To work with DG we require a full driving licence but remember you'll also need the relevant local private hire licence as well.

Excellent Service
DG has grown through offering above industry standards of service. If you can offer customers a great service we'd love to speak to you.