Join The DG Team
At DG we do things differently to the rest of the industry and take care of drivers who choose to work with us and provide the service.
The DG driver service is unlike other Private Hire Companies. Great rates, fair commission charges and some of the most competitive car rental rates in the industry.
Why Drive With DG?
Earn
Drive as much as you want, earn as much as you want. Drive more or drive less, you control what you earn and how much you earn.


Self Employed
You are your own boss. You will start and finish when it feels best for you.



Develop
There are opportunities to boost your earning potential with our training and qualifications.



Support
Need Help? Get assistance from our expert driver support and control team at HQ. Work smarter and get better fares with our cutting-edge driver technology.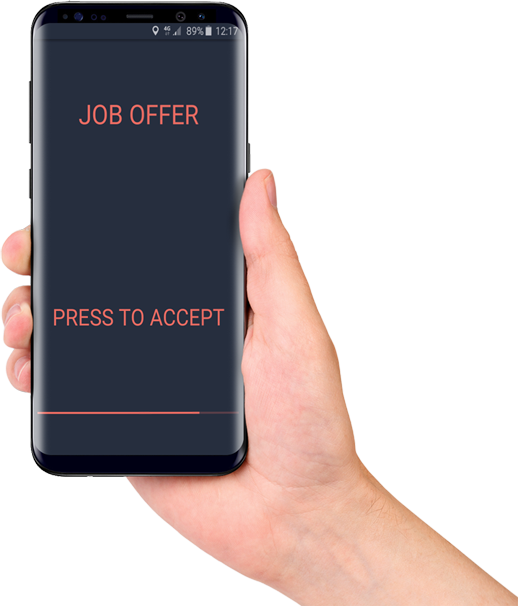 Earn up to £500 in rewards referring another driver!
We are looking for more great drivers like you.
Do you know a driver who could be a DG Champion?
Someone who can thrive in our environment, believe in our vision and live by our core values and deliver a great service to our customers?
Refer a great driver and we will reward you for it.
It's easy to do. All you need to do is encourage another driver to join our team. When they apply, they will need to enter your driver number and name on their application form.


How does the reward work?
The rewards are paid once the new driver has completed the following number of jobs with us:
£50 - once the new driver has completed 200 bookings

£100 - once the new driver has completed 400 bookings

£150 - once the new driver has completed 600 bookings

£200 - once the new driver has completed 1000 bookings
In total, you can get rewarded £500 once the new driver has completed 1000 bookings.
Is there a reward for the new driver?
The new driver gets to start on our lowest percentage subscription. That is 15% for the first 4 weeks of working with us then 20% thereafter. They can also be a referring driver too!


Terms and Conditions
Any driver that has completed a job for DG group in the last 3 months cannot qualify as a new driver.

The new driver will need to complete the 1000 bookings within 11 weeks of joining us.

Scheme will run until further notice.

The joining driver will need to join on a percentage deal.

A celebratory email will be sent to you each time the driver has completed the required number of bookings. Your reward will be paid via your DG account and payment will usually be received on your next credit sheet.

We reserve the right to withdraw the offer if we deem this offer to be misused and not fulfil any award. We reserve the right to end the offer early.
What You'll Need To Get Started
Fluent English
Can you
clearly understand the needs
of your passenger? Good communication is vital to
creating an
outstanding experience
for our customers.
Driving Licence
To work with DG we require a full driving licence but remember you'll also need the relevant local private hire licence as well.

Excellent Service
DG has grown through offering above industry standards of service. If you can offer customers a great service we'd love to speak to you.